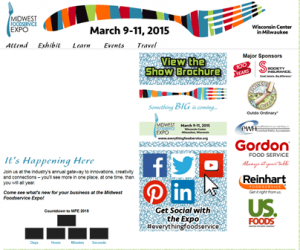 Dashelito's is just wrapping up 3 days at the Midwest Foodservice Expo at the Something Special from Wisconsin pavilion.
We greatly enjoyed talking food trends with chefs, restaurateurs, and food entrepreneurs. Thanks to everyone for taking the time to stop by our booth to talk flavor.
Our brand new product proved a big hit – Undertow Caribbean Curry Hot Pepper Sauce SOLD OUT. Food pros know how to find the good stuff! We should have Undertow in our sales channels soon.