Hot sauces reviews of Dashelito's products are overwhelmingly positive. Please check out the ones below or send us your review via email, Twitter, or Facebook.
Fuego Box Review – July 2019
Dashelito's Wins a Scovie Award!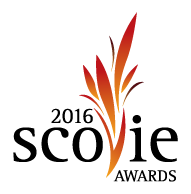 Dashelito's, an award winning hot sauce company in Madison Wisconsin, is happy to announce that Dashelito's has won our 1st Scovie Award- 2016, 1st Place – Hot Sauce > Medium.
The annual Scovie Awards recognize top fiery foods products from around the globe. It is one of the world's most competitive gourmet food competitions. In the industry's most rigorous blind tastings, a panel of the country's top culinary experts sample hundreds of the world's most lauded gourmet foods before naming the winners. Entrants represent companies from 32 states and four countries.
About 800 products from around the world compete for top honors each year.
9th Annual Hot Pepper Awards
Dashelito's is proud to continue our award winning traditions! The good folks at The Hot Pepper have awarded Dashelito's 4 awards.
Iloveitspicy.com
"This is a fantastic sauce. I'm going to tell people about this one, and I'm going to continue to have this in my house. Out of Madison, Wisconsin. It's nice. Dashelitos. Check them out. Good stuff. Very, very good stuff."
– Derrick Wood, Iloveitspicy.com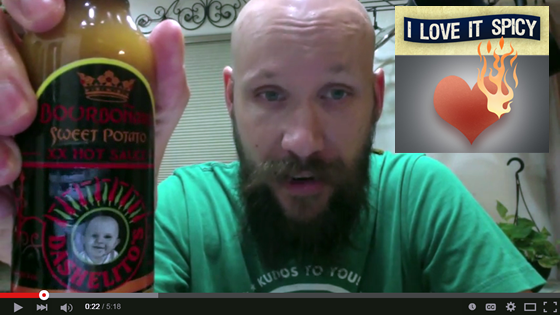 From Facebook
"Bought the 5 pack from the garden show in February. absolutely <3 <3 every one of them. Keep up the good work."
Happy Customer L. L.
Bill Moore's Hot & Spicy Reviews
It's exactly what it says, candied jalapeno sauce. It's just got that beautiful, delicious, candied jalapeno flavor. Very nicely done on this, Rob. On flavor, I would have to give this one a strong 9 out of 10 for flavor. Very, very good. This is quite addictive. This bottle will not last long at all.

I think this would be good on lots of different food. I even think this would be good on ice cream or some desserts.

What I did, I put this on top of a ham, turkey and cheese sandwich, and it was very, very good. I think this is really good mixed up with mayonnaise.

I think you could mix it up with ranch dressing. You could do a lot with it, but just is awesome straight up, by itself for a jalapeno sauce.

More from Bill Moore's Hot & Spicy Reviews
Via Email
"I order almost everything I own online and your website was one of the best I've used. Very easy to navigate, order and check out. Along with quick delivery you have got it down!"
Customer Ron, San Francisco Caulifornia