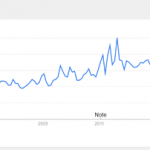 A quick Google search on "hot sauce trends" provides many sources including Time, NPR, and Food Navigator which confirm consumer interest in hot sauces is hot and will continue to grow. This growth is confirmed by Google Trends which shows user interest in search terms over time. Google trends reports on user search terms over time and in geographic location.
The graph at the left (click for a larger version) shows Google predicts strong growth on searches on "hot sauce" through 2015.
Even more interesting for our Midwest based Dashelito's Hot Sauces is that Chicago is one of the trending hot zones for hot sauce search activity.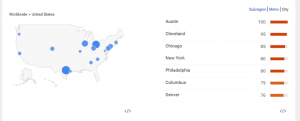 Dashelito's would love to be in the Chicago area. If you are a Chicago wholesaler or have suggestions please contact us soon.